CHECK OUT THE COMMERCIAL here: http://bln.kr/E4V/
TICKETS ON SALE NOW: CLICK HERE
FOR MORE INFORMATION LOG ON TO: WWW.DROPFACTION.COM
For Immediate Release:
DROP RADIO NETWORK IN COLLABORATION WITH EMUSICCO INC.
PRESENTS
"THE REAL RICK ROSS"
OFFICIAL CASTING PARTY W/CELEBRITY GUESTS
(Live documentary filming)
JOIN US IN MONROE APRIL 24, 2010 AT SOUTHERN SOUL
Freeway Ricky Ross has one of the most compelling stories in urban American history. He lived a life of infamy, struggle, and violence. From humble beginnings as a scholarship athlete to his rise as the one of most notorious kingpins in the history of our nation.
After serving a reduced life sentence of 20 yrs, Rick is seeking to redeem his past and tell his story so that others may benefit and learn from his mistakes.
"Because at the end of the day you're going to wind up broke, in jail, or dead. Those are your options." - RICKY ROSS
Come join us for a up-close and personal encounter with the hustler, the legend, the man Freeway Rick Ross as he begins his journey for redemption, and a life outside of the game.
For one night only Drop Radio Network in collaboration with Emusicco (Emerging Music Coalition) Inc. presents THE 1ST OFFICIAL CASTING PARTY for the The Real Rick Ross "The Movie" with special celebrity guest. With live performances by Immortal Grind Recording artists "Fenyx", and "Koogi a.k.a. Mr.Swuvall". Also featuring Louisiana's own "Big Shane". More names to be announced.
Come out a represent Louisiana and get your chance to appear in the motion picture and live documentary filming.
"We're excited to be able to help Ricky on his road to redemption. We feel that his experience and knowledge can be utilized in a positive manner to influence aspiring young musicians and entrepreneurs to choose the right path" - MALIK MATTEN CEO of EMC, INC.
This is an event you can't miss! Louisiana style...the event goes down LIVE April 24th at the Southern Soul Nightclub in Monroe, LA located at 231 Desiard St. Doors open at 9pm. First 50 ladies are in FREE! Limited V.I.P. and special seating available contact the V.I.P. Hotline: (206) 337.7354 (please leave a message with contact info) ANYONE WHOSE ANYBODY WILL BE THERE!
# # #
Contact:
Syncere, (505) 314.4626 Music Director, Drop Radio syncere@dropradio.com

Malik Matten, (623) 329.2435
CEO Emusicco, Inc. malik.matten@emusicco.com
MARKETING PROVIDED BY SWAT WATCH MARKETING WWW.SWATBLAST.COM (COMING SOON)
IF YOU NEED MARKETING CONTACT:INFO@SWATBLAST.COM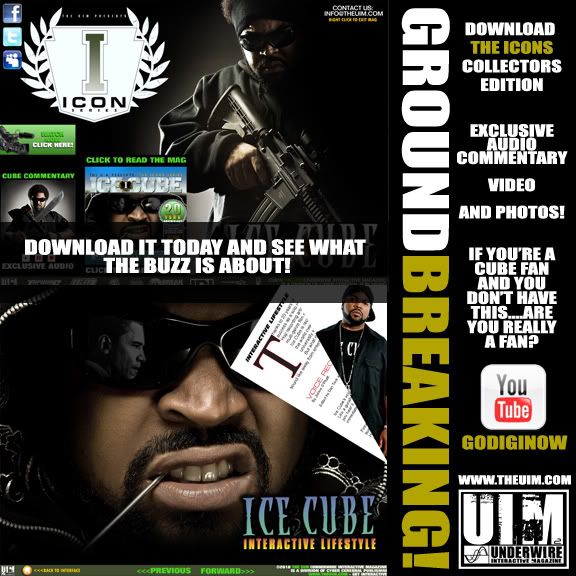 THE UIM PRESENTS: ICONS FEATURING ICE CUBE
DOWNLOAD IT NOW!
WWW.THEUIM.COM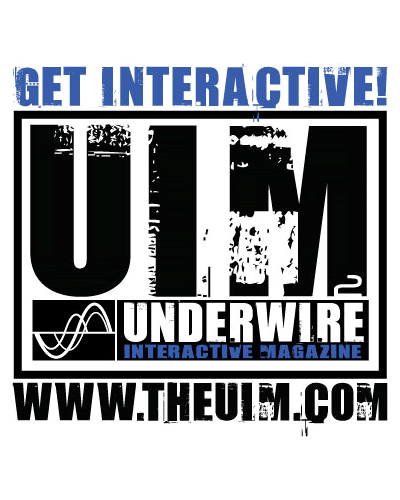 ALSO DON'T MISS THESE SITES:
WWW.THEUIM.COM
WWW.TWITTER.COM/THEUIM
FATHOMWORLD.PODOMATIC.COM
WWW.TAPWIREMAGAZINE.COM
WWW.TWITTER.COM/TAPWIREMAGAZINE
MUSICIANS NETWORK AND ONLINE STREET TEAM
WWW.DROPFACTION.COM
WWW.TWITTER.COM/DROPFACTION
WWW.DROPRADIO.COM
WWW.TWITTER.COM/DROPRADIO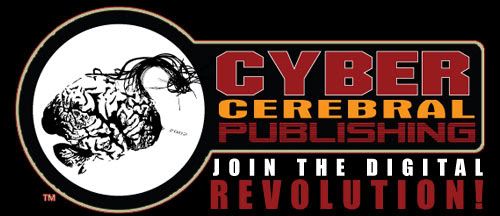 CHECK US OUT:
WWW.THEUIM.COM
WWW.TAPWIREMAGAZINE.COM
FOLLOW US: @FATHOMWORLD @TAPWIREMAGAZINE
FACEBOOK:
CLICK HERE

BLACK PLANET:
CLICK HERE
INQUIRIES OR ADVERTISEMENT:
INFO@THEUIM

INFO@TAPWIREMAGAZINE
TECHN9NE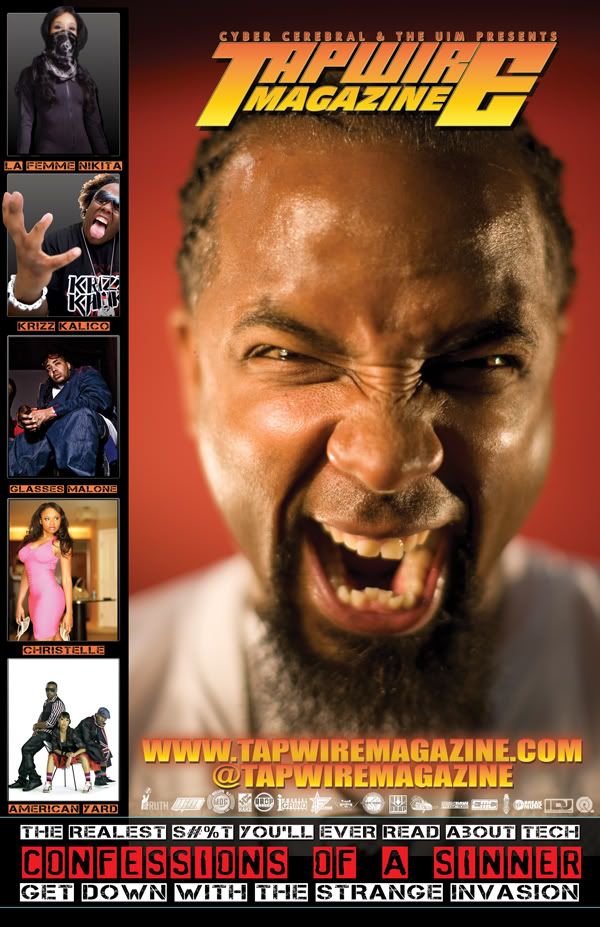 LA FEMME NIKITA